A resort on Ocean Boulevard will soon house a $3 million water park.
The Landmark Resort announced Thursday that it will build a 9,800 square foot water park that is expected to open in the summer of 2022, according to a statement.
The resort's new facility will feature a variety of slides and water features, with the main attraction being three 40-foot-tall, 32-inch-diameter enclosed slides that stretch nearly 250 feet with nearly 400 gallons of water flowing down each slide every minute, according to the statement.
Kelly Simmons, Marketing Director of Vacation Myrtle Beach, expressed her excitement over the recent news.
"Landmark Resort has always been at the forefront of providing fun, new and exciting amenities for our guests vacationing in Myrtle Beach," Simmons said in the statement. "We are beyond thrilled with this state of the art water park."
The new facility will be located on Ocean Boulevard across from the resort and will be limited to guests staying under the on-site rental program, according to the release. The sprawling nearly 10,000 square foot park is valued at over $3 million and is a massive overhaul of the resort's H2OASIS water park at the Landmark Resort.
"It's such a huge addition to our complex," Simmons said. "We have guests who have been coming since they were children, who are now coming with their children. We are thrilled to see the smiles on their faces as they experience this attraction for the first time.
For younger kids, the new facility will have a splash house, a jungle-themed kids' zone that includes a four-foot-tall slide. The release says there will be a variety of lounge chairs set up throughout the water park for relaxing.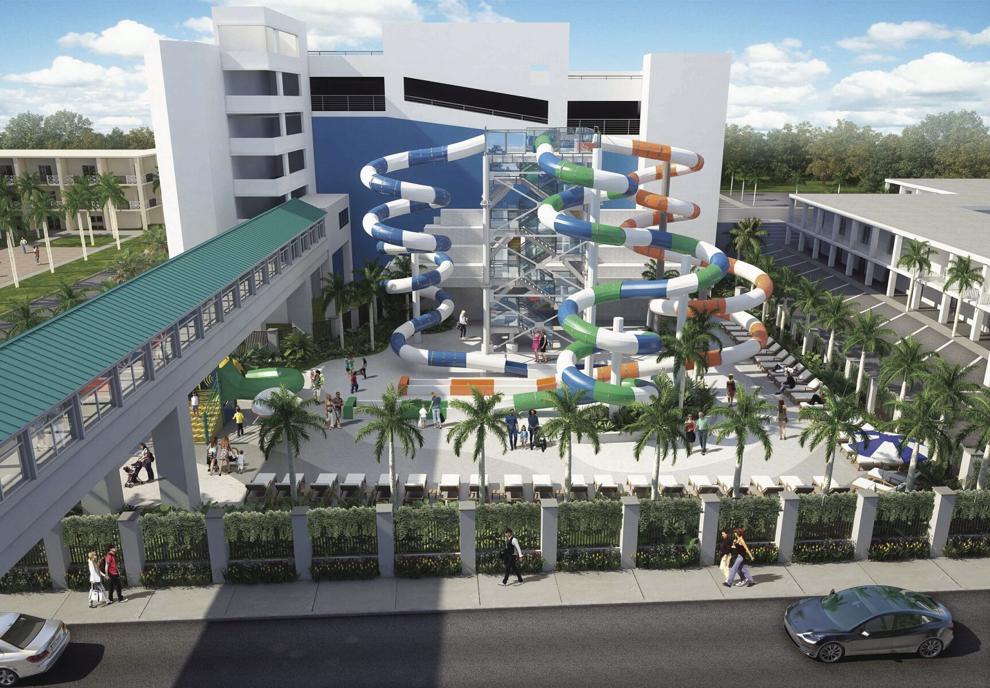 With the water park slated to open later this summer, Landmark Resort is currently accepting resort reservations. The statement said holidaymakers are encouraged to book as early as possible at LandmarkResort.com.